Custom tuning with carbon fiber vehicle parts is very popular and enjoyed by car tuners. The material is lightweight and excellent in strength, with a great protective effect, and the improvement in aerodynamics is paralleled by an aesthetic function, giving your car a sense of classic and thickness. Carbon fiber has different finishes on the surface, such as matte, glossy, and forging finishes that are common and popular for car modification.

Tesla, as a leader in EV cars, with its unique and simple design, and the tuning ideas that are reaching out to Tesla vehicles, especially the Model 3 and Model Y. There are now many accessories custom-designed for Tesla cars, from interiors and exteriors, Still, it is not all necessarily based on your preferences. Here are some tuning options for the Tesla Model 3 and Model Y.
It will refresh your door trim panels and make them stand out from the crowd, adding a sense of thickness to your interiors when compared to the original wooden finish.

It is another carbon fiber wrap option for your Tesla, and it is bright and eye-catching when people sit in your car.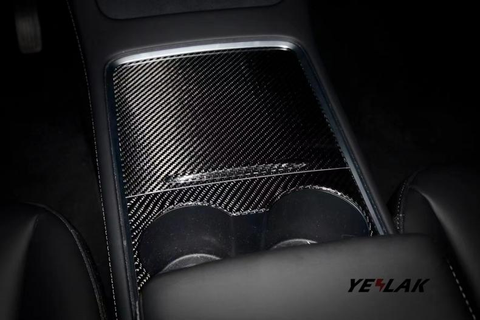 Upgrading your dashboard with a carbon fiber wrap will really make your interior stand out and look high-class. It is not necessary, but mods for a reason.
Aside from the interior upgrade, customizing your exterior will also be a personal touch and make your car stand out from the crowd.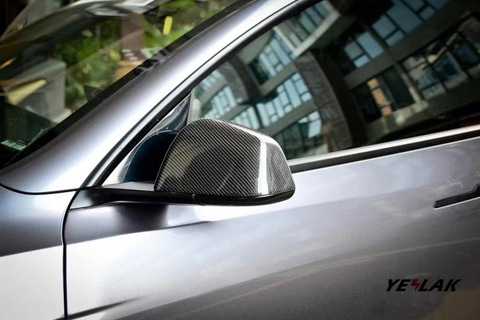 Same idea for the carbon fiber mirror covers.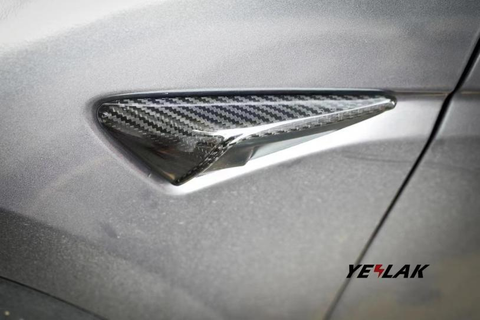 #6 Tesla Carbon Fiber Front Lip
The front lip adds a racing feeling to your car and makes it look more sporty.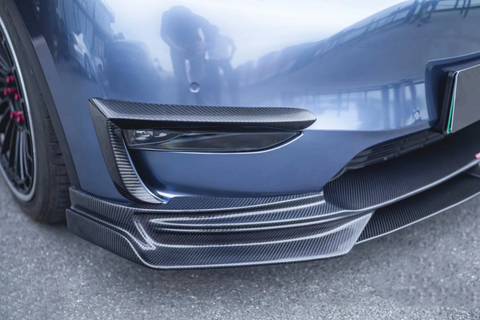 The carbon fiber spoiler is only equipped with the performance version of the Tesla Model 3 or Y, but now this accessory is available for the standard and long range versions, and it has different styles of spoiler that can be customized to your car, and the adhesion is better than Tesla's one.
Other parts are like the carbon fiber rear diffuser, side skirts, and hood bonnet, which can be customized for your car.
The
real dry carbon fiber parts
is very light in weight. It has different finishes, including matte, gloss, and forged. Because of their strength and high heat resistance, carbon fiber parts are commonly found on high-end sports cars such as Ferrari, Lamborghini, and Formula One. It not only protects your car but also improves its appearance.