If you are a Tesla Model Y owner, or soon to be, and want to get some accessories prepared for your model Y, you will find a lot of accessories available on the website or shopping platforms. They are all the top of the best, as said, and you will find that they vary in price, quality, and functions, so it's often difficult to know which items are the best or what you really need.

Actually, based on individual needs, not all accessories are necessary. You can also keep it as simple as Tesla's original design. Some items are designed to get people to spend money, but some additions are perfect and may bring you convenience when you are driving. Here are some scenes and suggestions for your reference that come from some old Model Y owners. 
As you can see, the Tesla center console spatial storage is big, it will be messy when you put a lot of items into it and make an effort to find out the frequently-used items, so it is perfect to get the items organized. Tesla also has this product, but it will be perfect if you can spend 1/3 the cost of Tesla to get this product and better quality.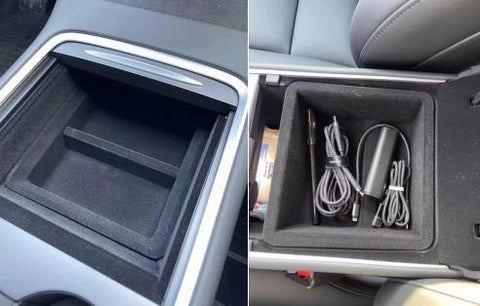 As Tesla's glass roof tech is fully blocked the UV light from outside, so you can avoid the burn completely. But it is still hot somehow, especially when you driving in the summer weather, so a lot of Model Y owners proved that it can't block the heat, and you will feel hot, And then come up with the roof sunshade, it is a large extent that the sunshade can reduce the heat and feel much better in the cabin. Tesla has its own sunshade, but it is a full sunshade, need to attach a magnet to avoid the droop which will get the cabin spatially limited. This one is split into 2 halves and installed seamlessly, the cost is also very low compared to Tesla and is better quality.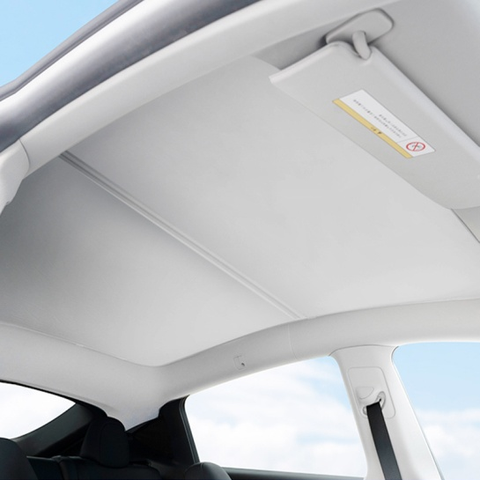 Tesla's original cup holder space is kind of big. It will wobble around if your cup is smaller than the holder and make some noise or accidentally get spilled. The cup holder Tesla doesn't make any optimization, and using the rubber cup holder insert will be convenient for your drink. You can spend very little to get one.
It is a perfect product for a road trip. When you are going on a trip with your family, if you have a baby or the elderly, there will be rubbish left in the car or a diaper from the baby, so it will be very useful if you have a trash bag in the car. This product is a perfect fit in your back seat, with a magnet function, and put in a plastic bag, you can store the rubbish or wash your hands. And take it out to the trash can when you finish the trip rather than leaving it in the car, which gets smelly after a period of time and takes a lot of effort to clean.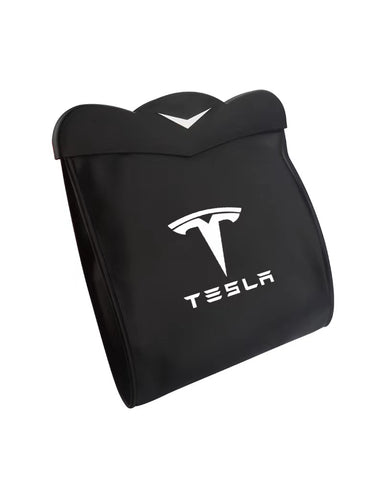 It is the same as a cell phone screen protector. When you buy a new cell phone, you will probably get a screen protector, as it may accidentally drop and smash the screen if it is without a screen protector, so it is the same for the Tesla screen. If possible, it is better to get a tempered glass screen protector for your display, which costs less than a penny, rather than replacing a Tesla display, which costs over a thousand dollars.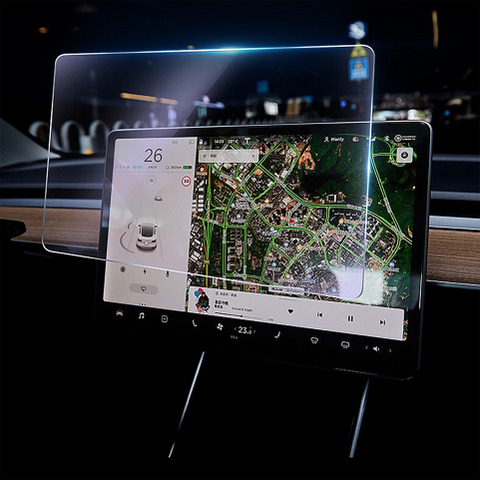 Other 6 you may want to have
If you are a traveler who travels far and wide, the roof rack will be a great product for you. You can carry a luggage case, or if you are a skier or surfer, you can also carry on your ski board or surfing board. Start on a trip with all your gear.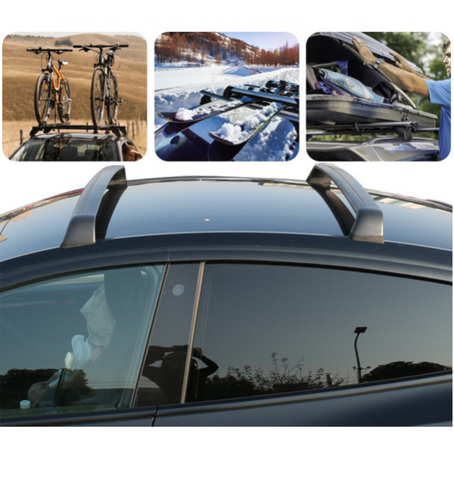 Tesla's interior is Alcantara fabric and flocked, so the dog hair will be easy to stick on, and it is very difficult to take off. So this seat cover will be very necessary if you drive with your dog often. It will perfectly avoid the dog hair or accidentally slobbering, and you can sit with your dog in the back seat if you worry about him alone.
With the under-seat storage box, you can maximize the use of cabin space; you can store some drinks; or you can prepare other shoes for use in different situations, especially for a lady; you can take off your high heels after a long day at work, and put on flat shoes for driving.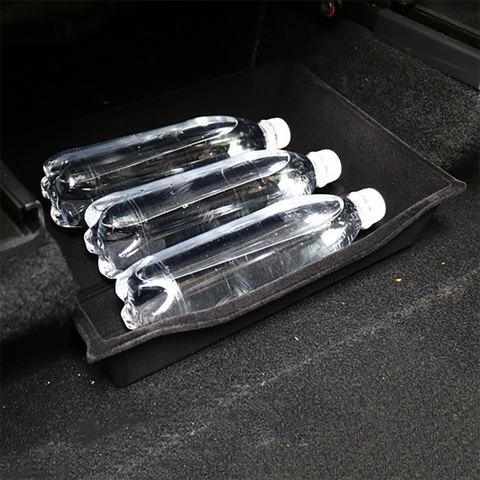 It is very convenient for tissues, keys, and sunglasses because it is made of rubber, which is anti-vibration and very stable when driving, and it is very useful for some frequently-used items.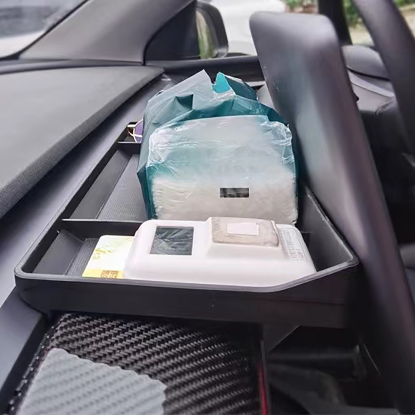 It is very practical to prevent splashing and mud when you are driving on a dirt road. It will save you time and protect your car paint. Tesla also has its own mud flaps, but it is only for the front wheel. It doesn't have mud flaps for the rear wheel. This product is similar to Tesla's mud flap, but it has front and rear mud flaps and is less expensive than Tesla. It is also good quality, so why not?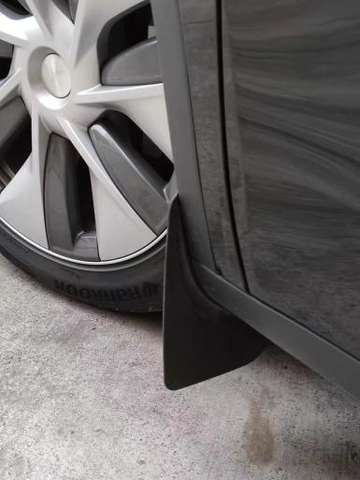 If you are on business frequently, the working table for Tesla Model Y will be perfect. You can work anytime anywhere in the car, at a park, at the highway service zone, or roadside. Just be careful with the traffic police. You can also have your food on this table. And it is foldable and minimizes your space requirements.