One of the interiors you must have for your Tesla is the floor mats. It really gets dirty without the floor mats. Its main purpose is to protect your Tesla from dirt, water, mud, and occasional spills. Tesla does offer a standard textile floor mat for the Model Y, but it doesn't offer much protection, and liquids can pass right through and dirt finds its way around the edges.
There are some branded floor mats on the market, all-weather floor mats, such as Weather Tech, 3D Max, 3W, and Tesla itself. There are also a lot of aftermarket floor mats on the market on Amazon, eBay, and Aliexpress. There are a wide range of types for your choice, and they vary in quality, design, pattern, and cost.
So what are the best floor mats you should select for your particular needs? Yeslak knows a few things about floor mats, which we break down for you so you can better understand them and make an informed decision. 
Type of Material
TPE(thermoplastic elastomers)

is a flexible and rubber-like material that processes like plastic, which is durable and long-lasting. and makes it very easy to clean. and this is the material that most brands use.

XPE foam is

a kind of polymer material with a good and independent obturator foramen, which is waterproof and easy to clean, but may not be durable for a long time.

Carpet floor mats

are made of good textile material, which is very soft and comfortable,but they do get dirty more easily, and will be quite a challenge to keep clean.
Type of Design
1.Coverage
It is designed to protect your vehicle floor mat from dirt, debris, mud, and occasional spills with its high vertical wall design. The protection walls can hold liquids, which will be very easy to clean up. So the full coverage is important for the driver and passenger footrests or left foot rest areas.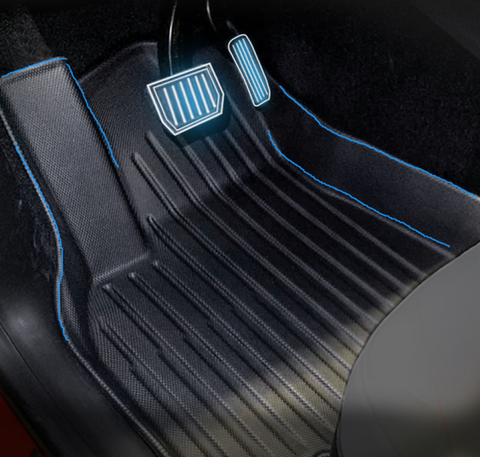 2. Pattern Channel
The pattern channel is designed to channel liquids, mud, snow, or dirt away from foot well areas and is easy to clean up as well. It is also good for preventing slippery shifting when you are driving.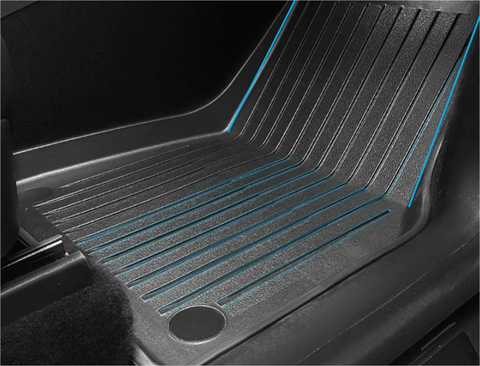 3. Non-skid
The non-skid is designed to keep the floor mats right in place in case they get pulled out, which would be very dangerous while you are driving. It comes with a velcro design on the bottom, which could adhere to the surface of Tesla, spikes on the bottom, or anti-skid ridges on the underside of the mat. They are good as long as it can stay anchored in place.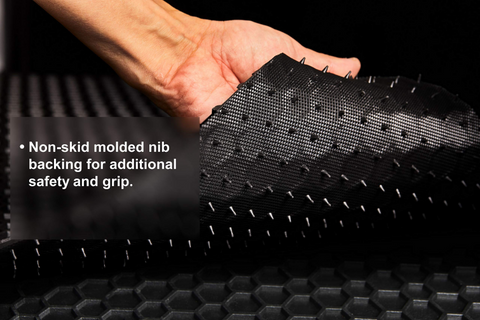 So which floor mats are the best to protect your Tesla? Let's wrap this up with options and the cost as well.
The floor mat has a good coverage function, can hold liquids,and is easy to clean.
The floor mat has good pattern channels that can trap liquids, mud, snow, or dirt.
The floor mat has good skid resistance, which means it is not easy to shift or pull out of place.
The brands come in good quality and design with high prices. ($180–$400 USD)
Some unbranded products from Amazon or eBay have very low prices, but it's sometimes like a lottery for the quality.
So if the floor mats meet the conditions, the quality and experience will be good for your vehicles, and the price is moderate.
Many Tesla owners come to us before having a bad experience with other brands. such as: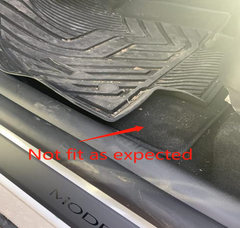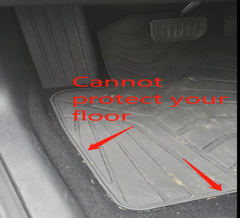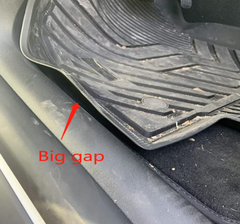 Here, Yeslak introduces its floor mats for your selection.
The upgraded all-weather interior floor mats for the Tesla Model Y/Model 3 are made of environmentally friendly TPE material, durable,odorless, and non-toxic.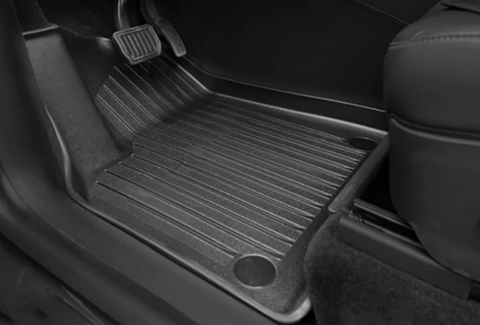 It offers the best maximum coverage with high vertical walls, even more than other floor mats on the market. And it's full coverage is very comfortable for driver and passenger footrest areas.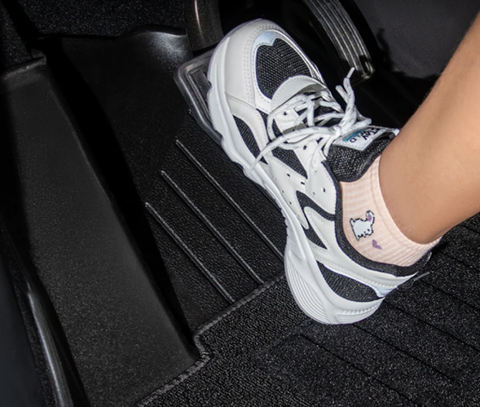 It is a deeply sculpted channel to trap liquids. and easy to clean. Rinse them off with a hose and wipe them down with a rag.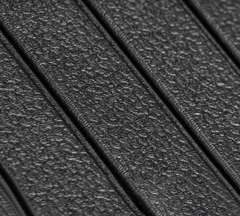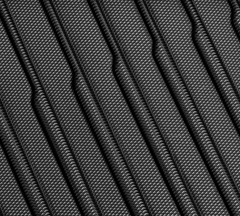 The upside adopts the gravel texture to better prevent the slippery shifting, and the bottom uses the chain texture to provide skid resistance. It works really well in practice. It really is a good way to hold the mat in place without adhering it to the surface of the Tesla. 
You'd think the price for such great floor mats would be high, but that's not the case; Yeslak floor mats have great quality and protection at a reasonable price. Would you like to buy them for your Tesla?
See the video from Youtube